Since Atlantis is now regarded as a myth, let's look at mythology. At all peoples' , on Atlantic both sides, babylonians, les assyrians, les Aztecs, American Indians, persians, you find the same legends about what the bible, for instance, calls the Deluge: flowing of waters and disapearance of an ancient world.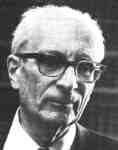 But such analogies are found for all myths. (I'll make a site one of those days about this subject.) And if Atlantis' one is credible, others are full with giants who creates the world by spiting and things of that ilk. Claude Levy Strauss explains the analogybetween myths by the analogy of their function in primitive sociéties. According to structuralism, myths are made difering details, obvious but not significant, put on a common structure wich only is essential.
Yet structuralismdoesn't explain everything. Babylonins located Paradise the Atlantic oceanand called it Aralu. For the egyptians, Aalu the land of souls, therefor of ancestors, was far western, in the middle of the ocean. North Africa tribesevocated in Antiquity, a dried sea called Attala, located on the other side of Atlantique ocean and peopled by Atlantios. Arabians believed that Ads people were chased from Atlantic by the deluge. Gauls said that their ancestors came from the middle of Atlantic ocean, after their mother country being submerged by waters. Spanish celts and basques too claimed that they descended from another people came from Atlantic ocean. Aztèques called "their former country " Aztlan. In XVIth century, when spanishes came to Venezuela, they found Atalans, a tribe of white indians who said that they descended from a submerged land rescapés.
Two centuries before, when spanishes discovered what which have been lost continent mountains tops before the flowin of waters, wich is to say Canaries islands, indigenous people were astonished by this arrival. They strongly believed that they were the only survivors in the world, of the big overflow which -did they say- had drownedthe rest of the earth. They called a part of their islands Atalaya. They had the same political system than Platon's atlanteans: a elective monarchy with ten kings, that you won't find anywhere else. And they had an amazing civilisation for such a small community: alphabétic writing, literature, poetry, momificationof the deads.