Vous pouvez lire cette page en FRANCAIS.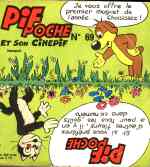 To see covers under the best conditions, it's better to


__ have one's screen set on 800 X 600 pixels, like it usualy is except with very old computers.
__ To get in full screen mode. With Internet Explorer, you switch from usual mode to full screen and vice versa by pressinfg f11 key. With Netscape you click first on "Display" or "View" (or a synonym of those words, I don't exactly know because my version is not in english). Then depending on the version on "Toolsbar" or again on "Display". Then you delete the notch of all the toolsbar(s) of the list. And you put back the notch(es) to get back in usual mode.
In full screen you should see at once the whole cover and even two text lines below it, wich indicates the title, the issue number, the publisher and the publication year.
Content of the two galleries.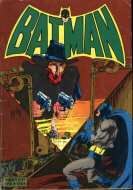 In the first one my favorite cover of 612 french comic books, from 1901 to 2002.
In the 2nd, those of 520 american comic books from 1938 to 2001.

ABOUT FRENCH COMICS GALLERY: English speaking people usualy don't know, nor even suspect, the quantity, the diversity and the quality of non-american comics. This is an oportunity to catch a glimpse. You won't discover all the french comic production, far from it, because most of french comics are not published in comic books but in luxurious graphic novels. In the other hand, you will catch sight of the whole world comics, because almost all the comics of the world have been published in french comic books and almost none in american comic books, except the american ones of course. Let's say that upon three comic books whose covers are in the french gallery, one contented comics made in France, one in USA and the last one somewhere else: Italy, Spain, UK... When comics inside a book come from USA, often the cover to. It's almost allways so about DC and Image covers. But I often choosed, on purpose, for marvel comics french versions, covers made by french artists and therefore that you can't already know.
FRENCH COVERS GALLERY

From Achille Talon Magazine toAnimal Parade 16 covers by Greg, Ramusson etc. 355Kb
From Année Zéro toAstronomic 15 covers by Kirby, Cézard etc. 351Kb
From A suivre to Aventures 13 covers by Tardi, Gil Kane etc. 292Kb
From Aventures Acrobatiques de charlot to Bat Man (in 2 words) 12covers by Pesch, J. Kubert etc. 386Kb
From Batman Poche to Black Boy 15 covers by Sheldon Mayer, Lacroix etc. 321Kb
From Blade to Buck John 12 covers by Gir, E. P. Jacobs etc. 237Kb
From Buffalo Bill to (Big Bill le) Casseur 17 covers by Jorgensen, Gil Kane etc. 373Kb
From Cassidy to Comics Parade 15 covers by Hergé, B Windsor Smith etc. 301Ko
From Conan to Curse of the Spawn 14 covers by Hugo Pratt, Wrightson etc. 287Kb
From Cyber Force to Dennis 12 covers by McFarlane, J. Romita Junior etc. 313Kb
From 2099 to DV8 13 covers by Marcello, Jim Lee etc. 244Kb
From Dylan Dog to EPic 12 covers by Yslaire, Solé etc. 241Kb
From Ere Comprimée to Far West 16 covers by J. Starlin, Larroca etc. 304Kb
From Fathom to Fluide Glacial 15 covers by Gotlib, Goossens etc. 323Kb
From Fox to Gen 13 16 covers by Tillieux, Catherine Beaumont etc. 334Kb
From Geppo to Guy l'Eclair 13 covers by Tota, Quino etc 261Kb
From Hardy to Hommes Volants 13 covers by Jidéhem, Benjamin Rabier etc. 282Kb
From Hondo to l' Intrépide 13 covers by Steranko, Frederic Bray etc. 257Kb
From l' Intrépide Aventures Sports Voyages to Jeunes T 13 covers by Pérez, Di Marco etc. 274Kb
From Jim Cananda to Judge Dredd 13 covers by Pierre Lacroix, Joann De Moore etc. 260Kb
From Junior to King 15 covers by Derib, Kirby etc. 296Kb
From King Cobra to Line 16 covers by Cézard, Alexandre Gérard etc. 317Kb
From Lisette to Marco Polo 17 covers by Wrightson, Ikegami etc. 329Kb
From Marino to Mickey Parade 15 covers by Frank Miller, Jean Graton etc. 326Kb
From Mick Muff to Moon Knight 14 covers by Roger Bussemey, Benjamin Rabier etc. 303Kb
From Moustache et Trottinette to Nova 14 covers by Jean Mitton, Calvo etc. 303Kb
From Ogan to Ouragan 15 covers by Mat, Uderzo débutant etc. 347Kb
From Out There to Petzi 16 covers by Hergé, Marten Toonder etc. 348Kb
From Photonik to Pipo 14 covers by Uderzo , Saint Ogan etc. 309Kb
From Pirates to Porky Pig 14 covers by Bar2, Nicolaou etc. 303Kb
From Poucette to Rigolo 14 covers by Chéret, Edika etc. 276Kb
From Rin Tin Tin to Roy Rogers 12 covers by Marcello, Galleppini etc. 220Kb
From Sachem Blanc to Scop Magazine 14 covers by Peyo, Mike Western etc. 281Kb
From Scorpion to Silver Surfer 14 covers by Jim Lee, Schaffenberger etc. 289Kb
From Simbad le marin to Spécial Strange 13 covers by Hergé, Cézard etc. 269Kb
From Spécial Zembla to Strange 12 covers by Franquin, Oksner etc. 279Kb
From Submariner to Super Swing 14 covers byJean Graton, Kirby etc. 303Kb
From Surboum to Tex Tone 15 covers by claude Dubois, André Gosselin etc. 336Kb
From Tex Willer to Tintin Sélection 12 covers by Jacques Martin, Hergé etc. 238Kb
From Tipi to Turok 17 covers by Tabary, Pesch etc. 364Kb
From Ultimate Spider-Man to Venom 16 covers by Cézard, Pellerin etc. 321Kb
From Vick to X-Men 15 covers by Andy Kubert, Chiodo etc. 331Kb
From Yataca to Zoulou 16 covers by Saint Ogan, Uderzo etc. 354Kb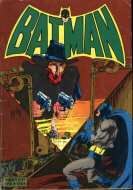 AMERICAN COVERS GALLERY

From Abbie and Slats to All Flash 14 covers by Guice, Van Buren etc. 329Kb
From All Star to Angel 12 covers by Byrne, J Romita senior etc. 267Kb
From Angel and the Ape to Avenger (without s) 15 covers by Bolland, Finch etc. 308Kb
From Avengers to Beyond 14 covers by Neal Adams, John Buscema etc. 311Kb
From Billy Buskin to Blazing West 13 covers by Jusko, Hiroki Samora etc. 297Kb
From Blink to Brave and the Bold 13 covers by Chic Young, Jeff Smith etc. 329Kb
From Brenda Star to Captain Action 12 covers by Gil Kane, Bennett etc. 269Kb
From Captain America to Chamber of Darkness 13 covers by Steranko, Gene Colan etc. 290Kb
From Champions to Crisis on infinite earths 15 covers by Alex Ross, Barry Smith etc. 364Kb
From Cyber Force to Dead-Pool 14 covers by Silvestri, Campbell etc. 313Kb
From Deathlok to Doom 13 covers by Jim Lee, Hank Ketcham etc. 281Kb
From Doom Patrol to Fairy Tale Parade 15 covers by Alan Davis, Premiani etc. 304Kb
From Fairy Tales to Frontier Fighter 14 covers by Frazetta, Infantino etc. (4 by Kirby!) 316Kb
From More Fun comics to Girl's Romance 15 covers by Pat Sullivan, Saltares etc. 309Kb
From Godzilla to Hawkman 13 covers by Joe Kubert, Ditko etc. 286Kb
From Headline to All Humor 15 covers by Lou Fine, Kiefer etc. 333Kb
From Hunter, the Age of Magic to JLA 15 covers by Geo Mc Manus, Tuska etc. 327Kb
From Joe Paloka to Kamandi 12 covers by Ham Fisher, Zolnerovich etc. 291Kb
From Ka Zar to Little Angel 16 covers by E C Segar, Alex Ross etc. 347Kb
From Little Beaver to Man-Thing 15 covers by Barry Windsor Smith, Schlesinger etc. 317Kb
From Man Wolf (Creatures on the loose) to Mary Marvel 13 covers by C Barks, Everett etc. 300Kb
From Master Comics to Mysterious Suspens 15 covers by Paul Terry, Bud Fisher etc. 294Kb
From tales of the Mysterious Traveler to Nightmares 16 covers by G Perez, Bushmiller etc. 339Kb
From Nocturne to Phantom 13 covers by Walt Kelly, Ramos etc. 317Kb
From Phantom Stranger to Prince Valiant 13 covers by Fabry, Jack Cole etc. 276Kb
From Punisher to Roots of the Swamp Thing 14 covers by Miller, John Tobias etc. 274Kb
From Sabrina the teenage witch to Secret Origins 13 covers by J Romita junior, Cheung etc. 253Kb
From Secret Wars to Shmoo 11 covers by Al Capp, Jae Lee etc. 248Kb
From Shockrockets to Space Ace 13 covers by Bolland, Groening etc. 262Kb
From Space Adventures to Spider-Girl 11 covers by Mc Farlane, Meskin etc. 243Kb
From Spider-Man to Strange Adventures 13 covers by Leonardi, Will Eisner etc. 328Kb
From Strange Stories of Suspens to Super Magician 11 covers by Sheldon Mayer, Buscema etc. 261Kb
From Superman to Terror Tales 13 covers by Wrightson, Jack Davis etc. 300Kb
From Thing to Two Mouseketers 17 covers by Wood, Gene Ha etc. 368Kb
From Uncanny Tales to Vision 14 covers by Maneely, Barks etc. 302Kb
From Walt Dysney' s Comics to Western Comics 14 covers by Benitez, Feldstein etc. 320Kb
From Wetworks to Wonder Man 12 covers by Byrne, Portacio etc. 294Kb
FromWonder Woman to Zorro 14 covers by Danny, Kirby etc. 312Kb

All images in this page and in the two galleries are owned by their publishers and protected by copyright. All rights reserved.
.




DO YOU KNOW ALL MY OTHER SITES ?





Discover comics imaginary countries.
TRAVEL ON AIR PALOMBIA.





Keep an eye on your favorite heroes while working on your PC, owning to my OVER 50 DESKTOP WALLPAPERS.
with Buffy, Tintin, Superman etc etc






MARVEL COMICS HISTORY
How did appear all those characters today so familiar: Spiderman, les Xmen, Daredevil ? 60 years of history of the biggest comics company.











Hey! There's not only comics in the life. What about