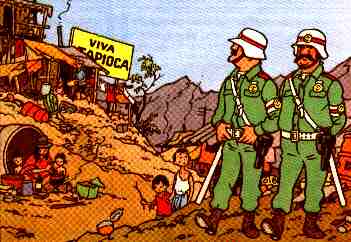 There, I patrol with a colleague in Tapiocapolis suburbs.
Well. Here you come again.
Good news! Meanwhile you were at arumbaya's, the glorious general Tapioca saved the country.
But, Tell me. Wasn't it you who acclaimed this blasted General Alcazar, a moment ago? So long life who?
Yeah... I prefer that.