Please don't shoot the dragon of Grododo. He is peaceful and shy. But, if you wanna hunt man eaters, I know a quiet good place.
Follow me.


TAKE CARE!
If you breath those orchids, you'll find yourself in dreams land.


Do you want to come back to the airport?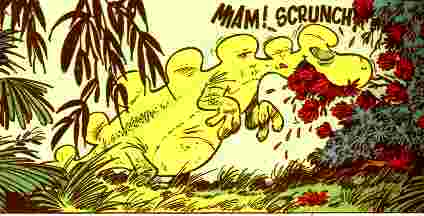 The orchids of Grododo and its dragon.